Winslade Landscapes is proudly an independant family run business with 15 years landscaping experience. We specialise in Patios, Artificial Grass, Driveways, Decking, Fencing, but we are able to undertake all your hard landscaping needs.
The company is named after our grandfather who was sadly taken from us in 2007. It makes us very proud to be carrying his name on and we know he would be extremely proud of seeing his name on our vehicles, and knowing the high level of service we've quickly become known for.
Winslade Landscapes is a family run garden landscaping business with over 15 years of hard and soft landscaping experience, bringing a wealth of knowledge to every project we undertake.
The company was started by Daniel Grimes who named it after his grandfather who sadly passed away in 2007. As a family business Winslade Landscapes are very proud to be carrying on our grandfathers name and we are sure he would be very proud of us.
Winslade Landscapes specialise in contemporary driveways and patios, and there's absolutely nothing we enjoy move than creating your very own perfect garden to be enjoyed all year round.
At Winslade Landscapes we like to work in closely with each of our clients various individual needs and we love bringing ideas from paper into reality.
We are Bradstone assured installers so we can offer each of our clients a 10 year product guarantee and 5 year installation warrantee. All of our jobs are always completed to the very highest standards achievable and we treat each garden as if we were landscaping our own.
We pride ourselves in a quality over quantity approach to our projects and nothing is too difficult. Customer satisfaction is always our ultimate goal.
We would love to hear from you to discuss your ideas and requirements, no matter how big or small your garden project may be.
We offer a free no obligation 1-on-1 consultation, so one of our designers will be happy to come out and visit you at home when convenient to talk through all available options, and provide you with a very competitive quote.
Don't hesitate to get in touch now to arrange your free consulation.
Winslade Landscapes cover Hampshire, Surrey, London, Berkshire and other surrounding areas.
Job: Artificial Grass & Decking in Bagshot
Owen Godfrey
"Absolutely delighted with our new garden!! The lads were flat out and couldn't have been nicer blokes. Highly recommended cheers Dan, Adam and the others"
Job: Artificial Grass & Decking in Aldershot
Melissa Allison Strudwick
"I've just had my garden totally re vamped - artificial grass (as my grass was awful with my dog digging) and a stunning decking area. I've watched the garden progress through the week, these boys are true gentlemen and work so hard, they have gone above and beyond for me this week and I am over the moon with how my garden looks. Thank you so much Dan, Adam and little Dan, you are amazing lads and I would recommend you any day of the week. Your work is fantastic and u truly are wonderful boys. I shall sit in my garden this evening and raise my glass to you, maybe even a few times! Your grandad would be so very proud of you. Big hugs lads, from a very happy lady, and thank u from Melissa and Gary x"
Job: Decking, Fencing & Turf in Farnborough
Christine Hockley
"Really thrilled with our new garden. The advice given to us was spot on and the work carried out very efficiently. Really nice lads very hard working they take real pride in their work and it shows. We wanted a child friendly garden for our Grandson and one that doesn't take too much maintenance. Both achieved thanks so much boys."
Job: Patio in Farnborough
Darren Whyte
"We chose Winslade landscapes to lay our patio, Adam & Matt arrived when they said they would & the communication was excellent throughout the whole process. We were more than happy to leave the guys here working on their own as we felt comfortable around them. The quality of workmanship is outstanding and they came up with suggestions on things which finished the patio off nicely. I wouldn't hesitate to use them again and probably will be getting them back to do the front garden."
Karen Brown
"Dan and his team completely changed the front of our property and the advice from Dan about the colours and style of the bricks for our drive was spot on.

They were efficient, tidy and just really nice people, which is really important when you are recommending someone. An excellent job, thank you."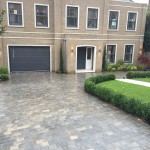 Wynngate London

Job: Driveway & Soft Landscaping in Esher
"We were very very pleased with the overall service received from Winslade Landscapes. We will certainly be using their services again. Nothing was too much trouble and we were extremely pleased on the finish of the project."

We are very happy to announce that Winslade Landscapes are now proud members of Checkatrade. We feel it is important for our clients to know they can trust in the quality service we provide so we're anticipating that checkatrade will highlight our extremely high customer satisfaction rate.

Our checkatrade page is still being setup at the moment so watch this space for more news on this very soon!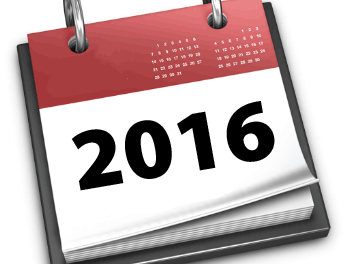 So its a new year and we are well under way, back in full swing where we left off from 2015. We've already started the year with lots of driveway, patio and artificial grass enquiries which we are very happy about. We are hoping to continue on from last year and judging by the jobs already booked in and these enquiries it's looking that way....the only thing we would like to change is just to have a bit more sunshine than last year!

We're also excited continue to work alongside some our partners from last year, working closely with our good friends Goddards Landscape Contractors and SRD paving.

Get in touch now for a free friendly consultation as our availability is going fast!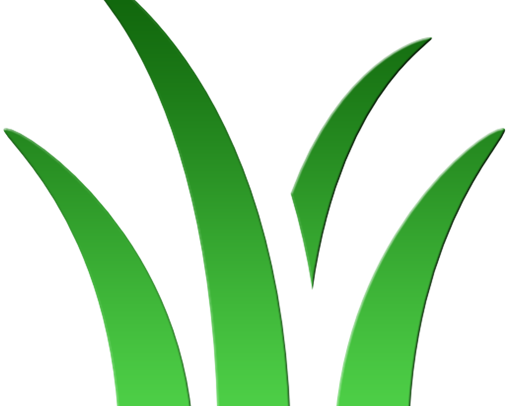 Welcome to our brand new website! Here you'll be able to see all of the services we offer, view some of the projects we've been upto lately and get in contact for a quote. I'll also personally keep you updated with any news and blogs to help assist you in choosing the right garden.

Please don't hesitate to get in touch for any enquiry, big or small, and I'll be happy to go through all the options with you!